Stationery design : Covering notebooks with SENSE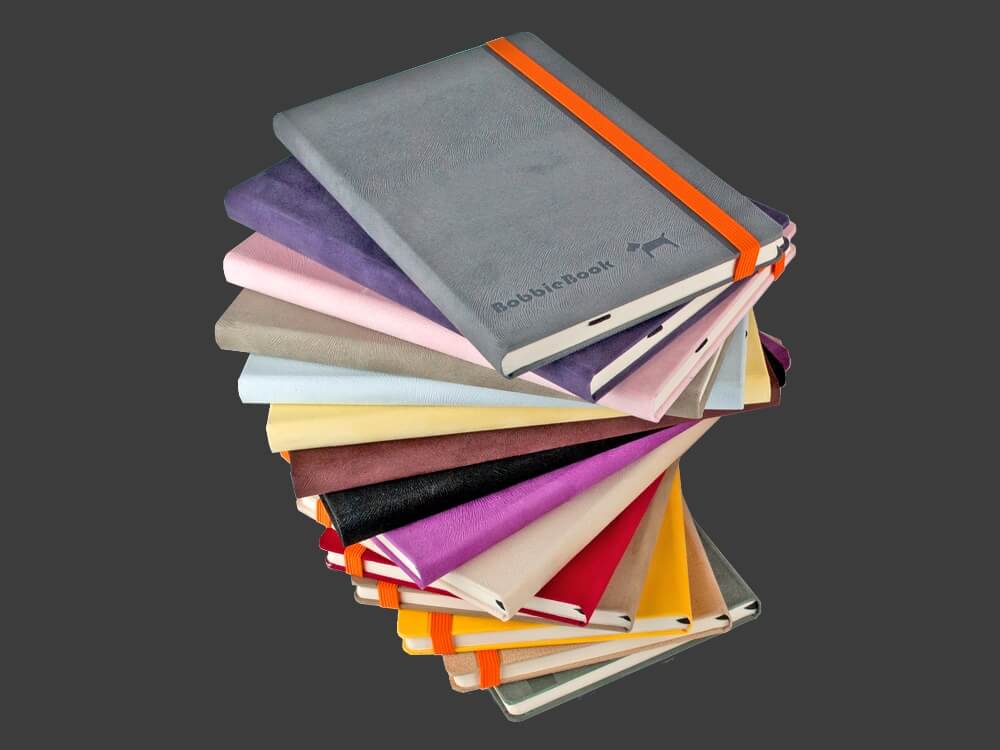 SENSE cover materials are ideal for creative stationery such as notebooks ! The proof is that we have made our own collection for marketing purpose very easily…
Creative stationery : BobbieBook, notebooks for dogs but not only…
Bobbie is actually the dog of one of us at Krekelberg. Sometimes he comes along to our factory.
One of these days, we were thinking of having some notebooks made out of Sense that we could use as give-aways. So calling them BobbieBooks came out quite naturally…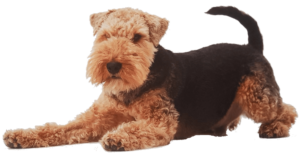 Finding a good font matching Bobbie's lines was just one step ahead…
Notebooks with Sense : easy to design, easy to convert
Once stationery design was defined, we just needed to find a notebook bookbinding company to convert them.
On purpose, we chose a stationery manufacturer that could insert Sense into his standard program and run Sense as any fancy paper.
So we sent him a wide variety of references, mixing Sense Plain, Sense Cuir and Sense Nature.
Production and binding went smoothly and everybody here was amazed when opening BobbieBook boxes, searching for his favourite colour…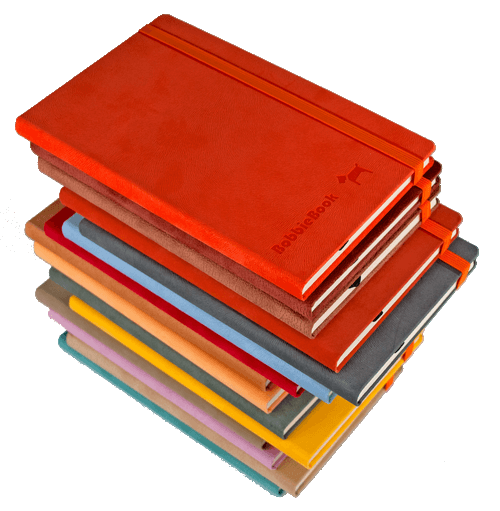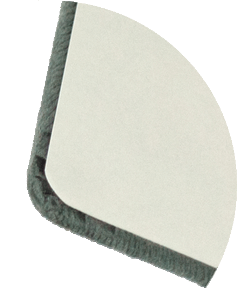 Sense cover material for stationery : so many advantages !
Amazing textures
Nice and soft touch of course
Trendy colours used as cover material
No limitation in design and wide colour range with low MOQs
Even simple designs can work
Easy to convert
Binding goes smoothly, even for round corners
Design can include all kinds of printing (foil-blocking, heat-burnishing, but also offset, digital, screen-printing…)