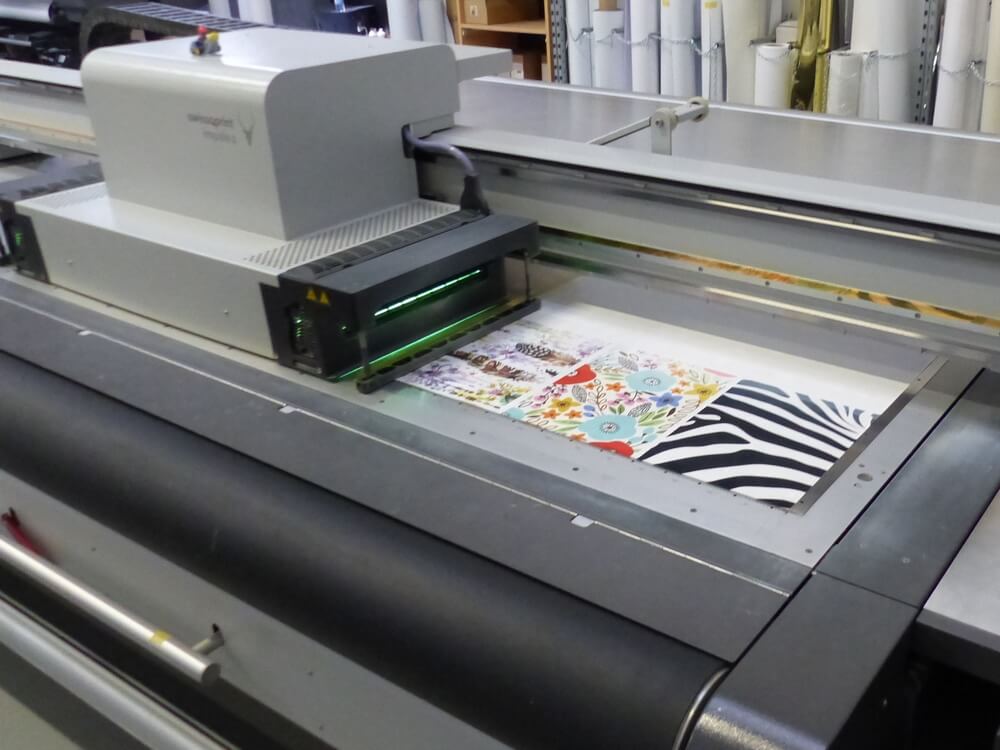 We have printed SENSE soft touch paper on a SwissQPrint Flatbed printer (model Impala 2).
We ran SENSE Plain P135 (135 gsm paper) and SENSE Nature CS300 (300 gsm SBS cardboard).
General settings
We tried several ink density profiles, from 100 to 200%. In the end, we found the right compromise was between 130 to 150% (compromise being between keeping the soft touch paper effect of the material and having a good coverage of solid black areas).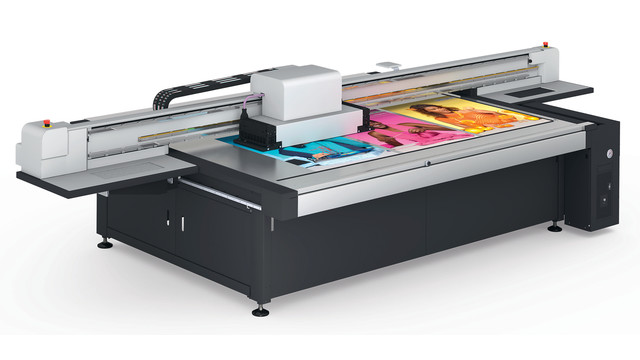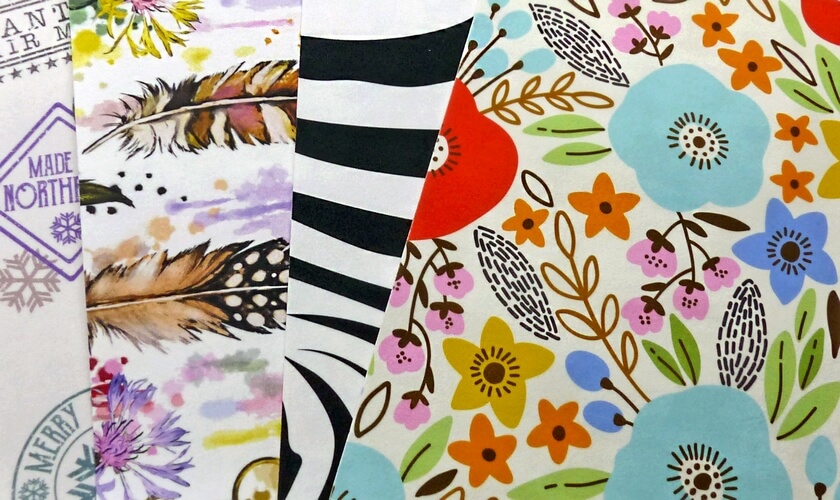 Printing on soft touch paper – Ref Sense Plain P135
Printing soft Suede on 135gsm offset paper (applications : presentation boxes, stationery…)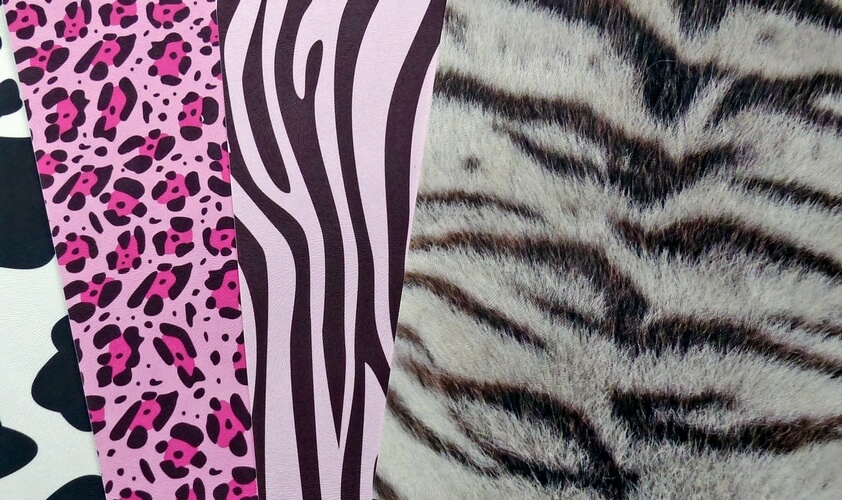 Printing on soft touch paper – Ref Sense Nature CS300
Printing Animal skin Invercote cardboard 300 gsm (applications : folding boxes, cards, folders…)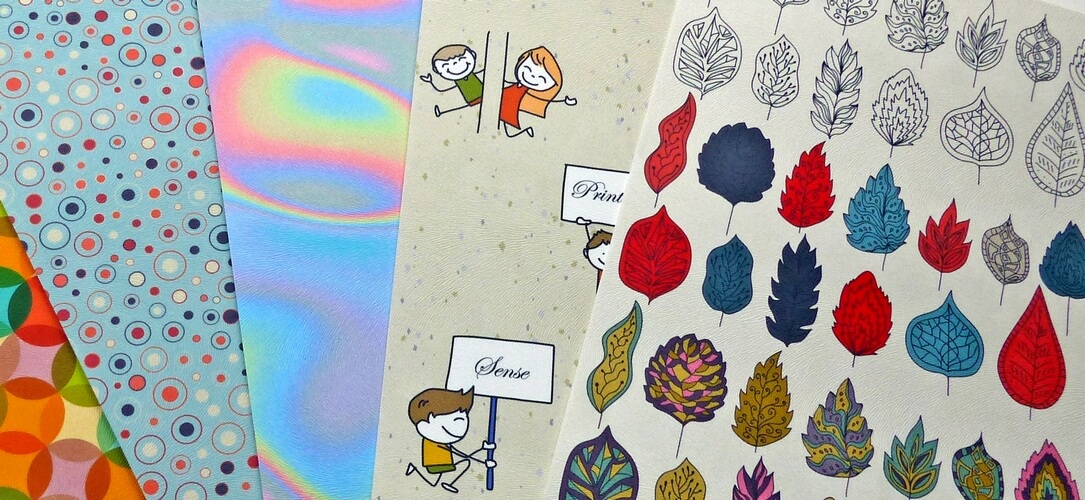 Printing tips for our special soft touch paper
We found Flatbed printing was a good solution for small quantities or dummies, especially for smaller series of covered boxes, inserts or cards.
The process has the advantage of keeping the touch of original soft touch paper on most areas, with a varnish effect on dark / high density areas.
Of course, as with any printing process, it is advisable to try first with your design to make sure this is the suitable printing method for your specific case.