Gift box design with SENSE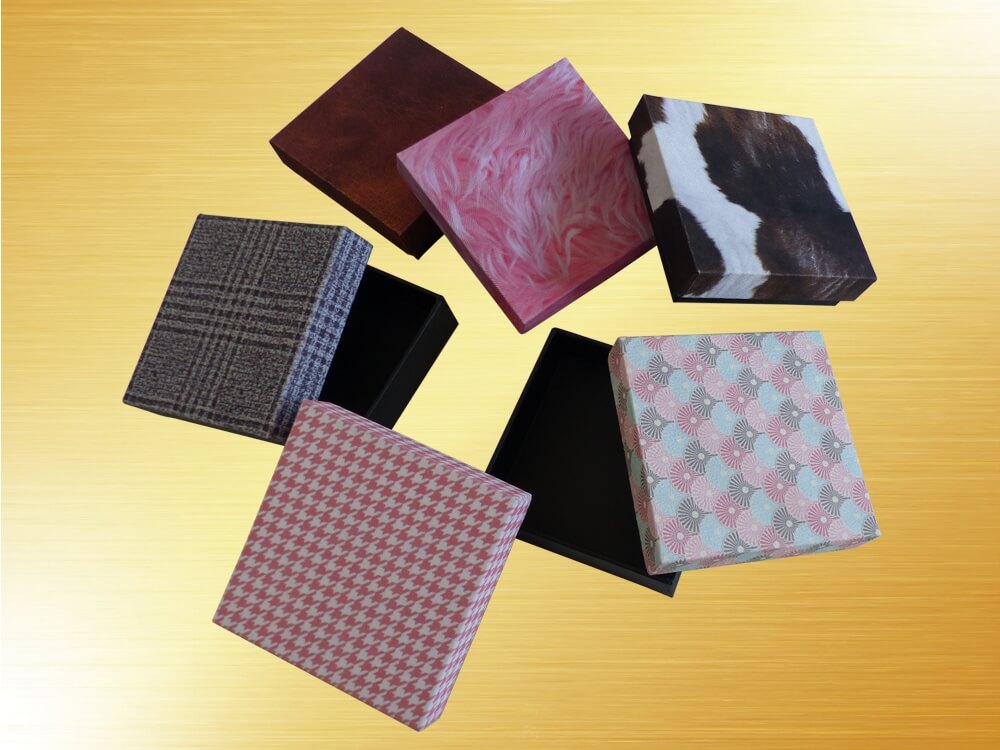 SENSE materials can boost your creativity to make unique gift box design ! Out of our 4 standard textures combined with all the printed patterns you wish, you can design genuine unique boxes with their own touch and appearance.
Hereafter few examples, but possibilities are boundless !
Fond of fabric gift box design ?
Use our Sense Boss reference with any fabric pattern, you will get the fabric optical result + yarn feeling !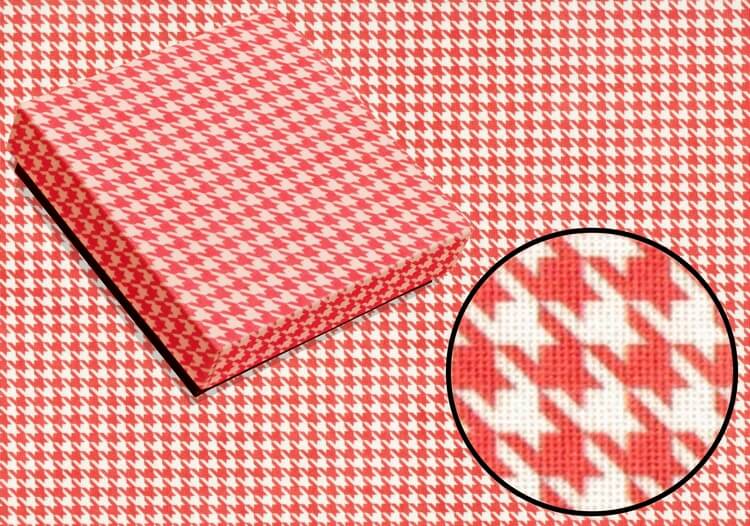 Gift box design using Sense Boss with traditional Houndstooth pattern.
The advantage of this kind of pattern is the double contrast light/solid strong fabric pattern / low fabric pattern.
Felt box out of printed Sense Boss
The felt appearance here is very strong, the linen background being very low on purpose, due to the pattern itself.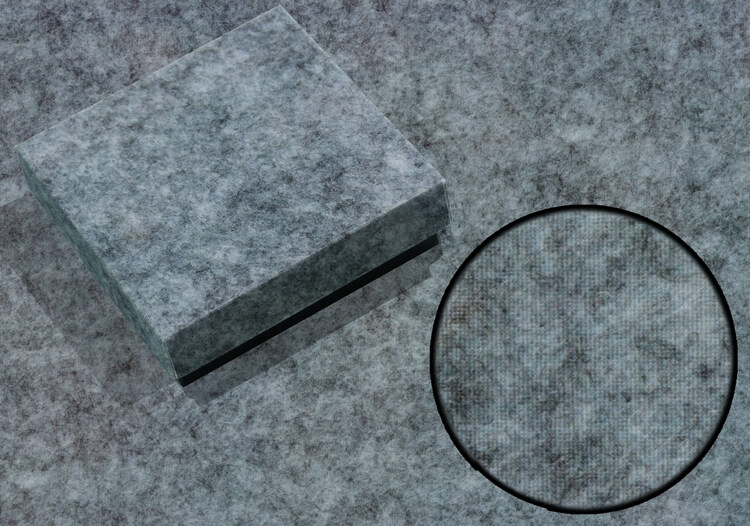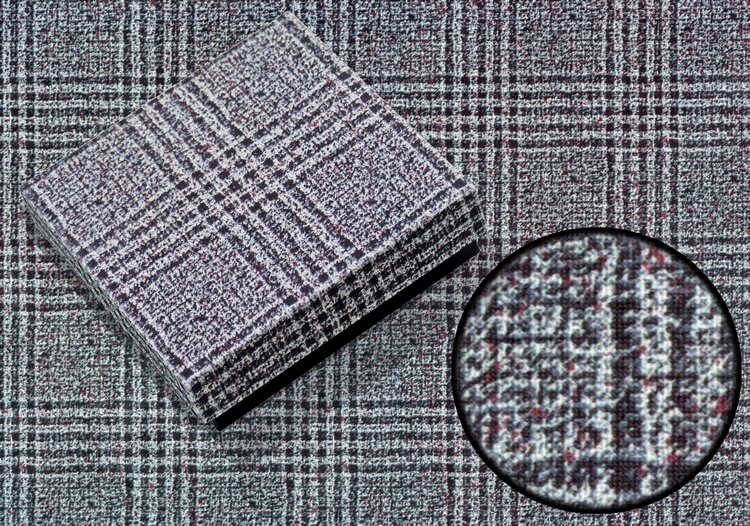 Tweed gift box design
Pattern is so realistic and intricated you need to touch it to understand what it is all about. Then you will realize « it must be tweed indeed ! »
Looking for floral gift box design ?
Either figurative or abstract, floral designs remain timeless, even though they may often lack a kind of creative dimension.
Sense gives this extra feeling !
Box made of Sense Cuir printed with Japanese Uroko pattern
Printing the most traditional Japanese pattern on our Sense cuir was somehow an aesthetical challenge.
Unsurprisingly, result is just perfect (at least from a Western perspective)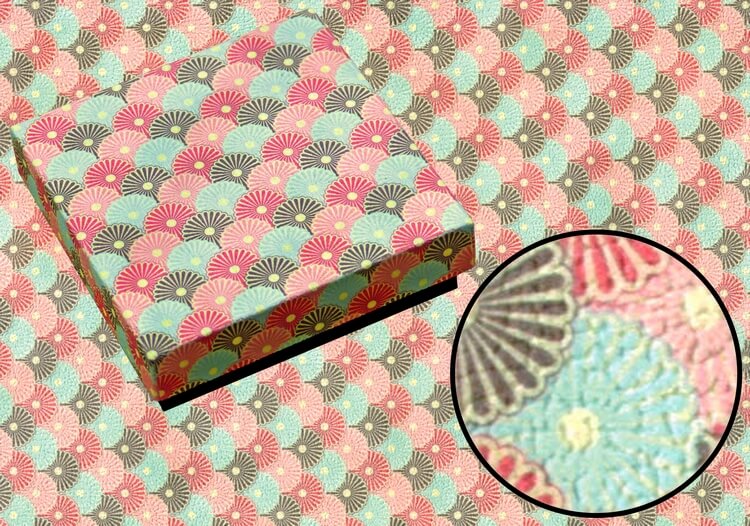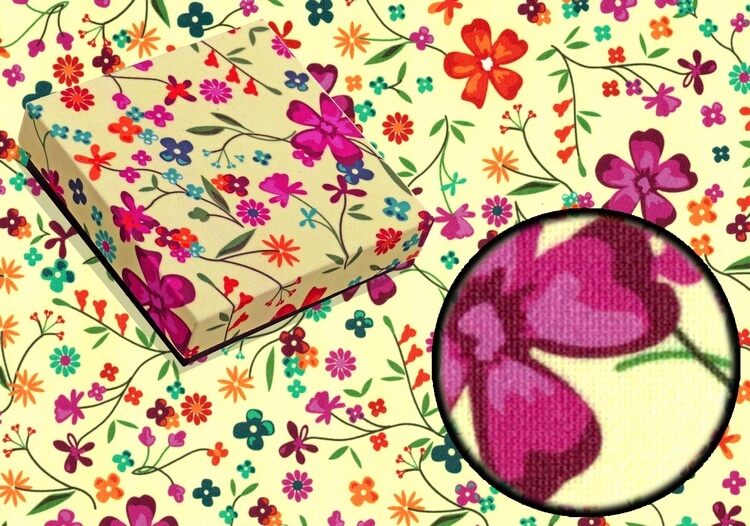 Flowers printed on Sense Boss
Far less challenging here : a common flower pattern on fabric (was printed on Xerox Igen)
Need animal skin for your gift box design ?
Animal patterns are of course easy on Sense Cuir and Nature, as the leather and fur textures are already there…
Printing makes it incredibly realistic.
Cow hide design printed on Sense Nature
Cow hide print may look too obvious, but when you add the animal skin texture, you just wonder from which Dutch farm the cow is from !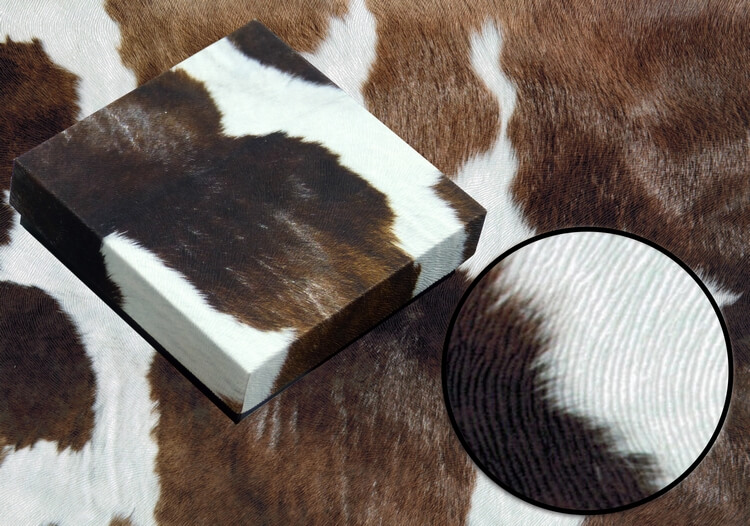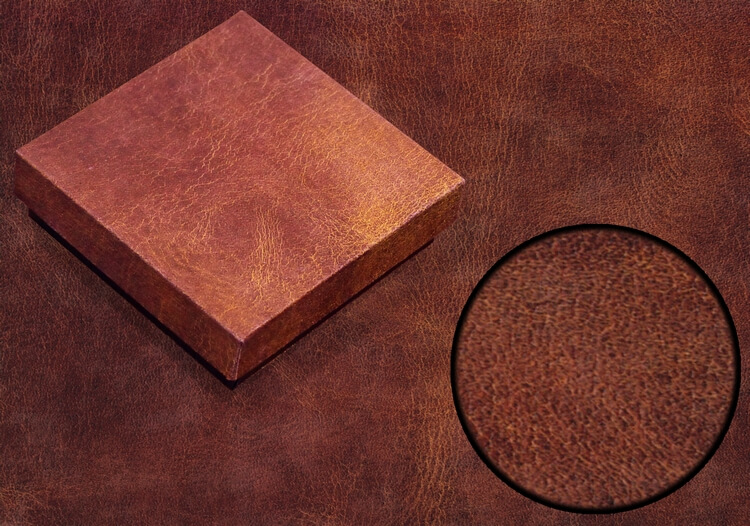 Old leather pattern printed on Sense Cuir
We tried here to get the feeling of an old leather which has been naturally tarnishing and polishing for centuries.
Giraffe pattern printed on Sense Nature
Quite similar to cow hide effect, but no wonder Dutch farms have nothing to do with it…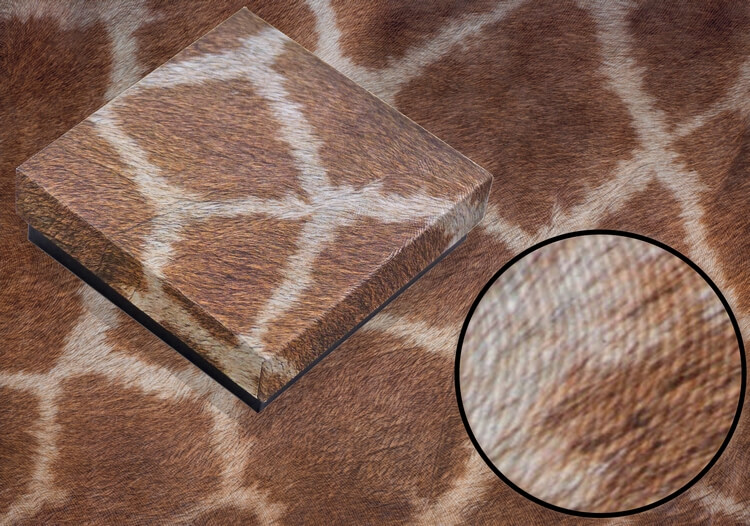 Like sophisticated warm designs ?
When it comes to Sense textures, it is quite tempting to try sophisticated or vintage designs…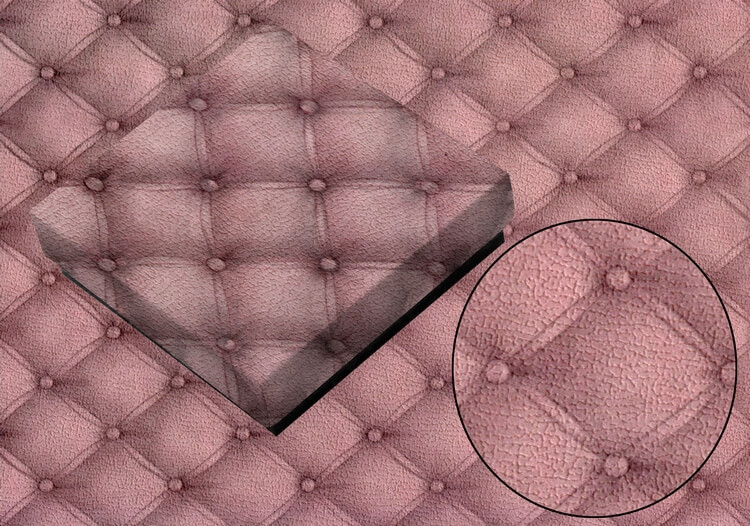 Padded leather printed on Sense Cuir
Mixing soft nubuck leather with traditional British padded leather…
Pink fur printed on Sense Nature
A bit of « disco glamour » we dream to grab and caress…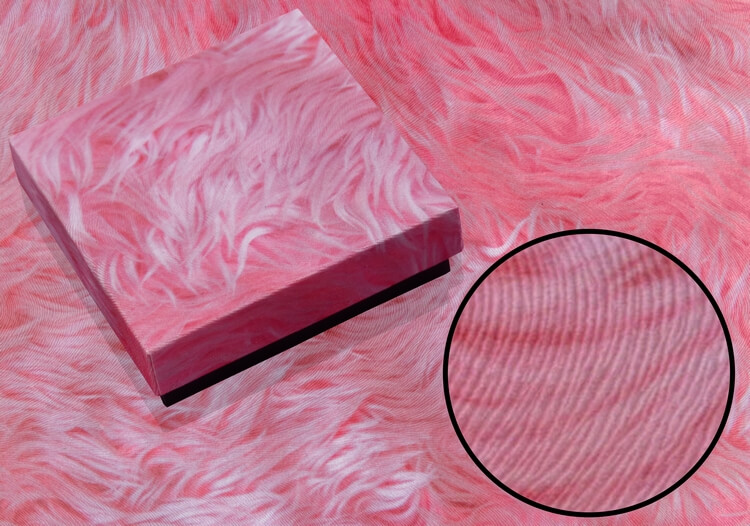 Technical tips about Sense specialty printing paper
The covering materials of these boxes have been printed through offset, Xerox and latex inkjet.
When designing the patterns, one should have in mind basic following rules :
Lighter areas will tend to show more the background pattern. Alternating light and dark areas is often a winning idea !
Solid areas will also optically emphasize background pattern.
In terms of texture, lighter areas will give softer touch.
Very dark to black areas can be used nearly the same way as UV varnish on usual paper. It is possible to reinforce it at pre-press stage.
And please don't forget : maybe you do not need to actually print your design, but just to use our plain coloured Sense materials, just like on examples shown here !