Bookbinding material Glossary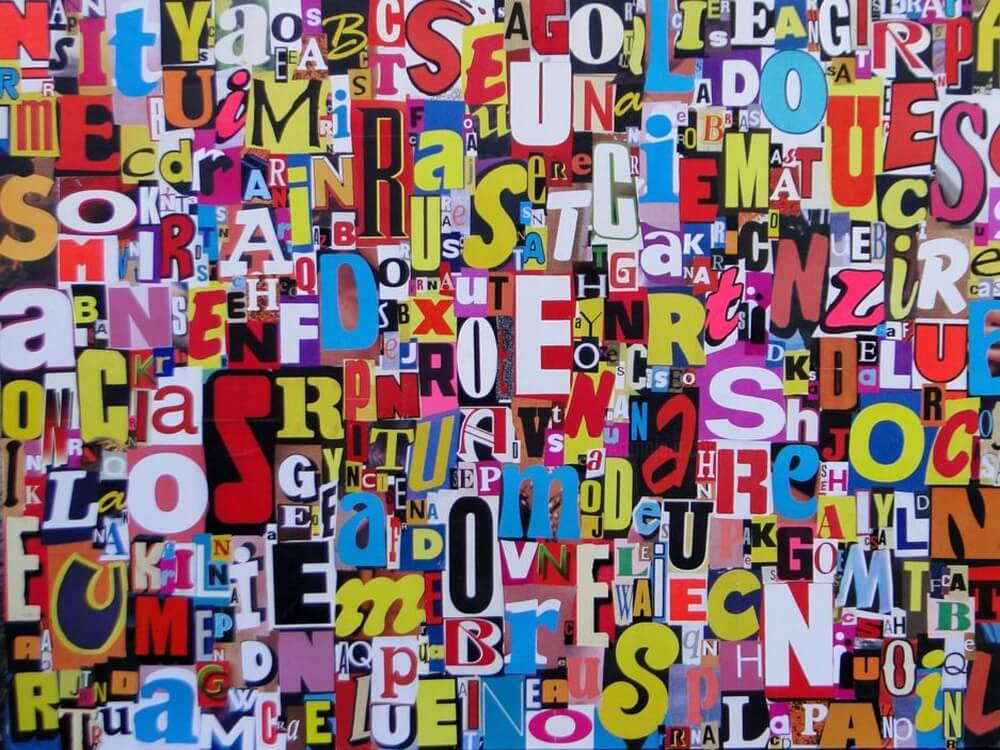 Glossary of bookbinding material terms commonly used in our industry.
A
B
Blind-embossing : same as hot-stamping but without film, to get a negative 3D print only.
Bookbinding material :
kind of covering material commonly used for bookbinding purpose. It implies that material can go through usual binding lines (Kolbus, Muller Martini…).
C
Cartons : see Folding Boxes
Covered boxes : see Rigid Boxes
Cellulose fibres : SENSE fibres (except Sense Velvet) are made out of eucalyptus renewable cellulose (eucalyptus pulp).
Covering material or cover material : in our sectors, it includes all materials and special papers used to cover (mostly) grey boards, to make rigid boxes, book covers and related items.
Collapsible boxes : looking like rigid boxes, these boxes can be delivered flat (lower transport and stocking costs) and are set up on the point of sales.
Creative paper : see Special paper.
D
Displays : we mean all POS items, from typical jewellery displays to counter displays or special event items.
Digital printing : it includes all non-traditional printing processes that could not be available without computer-driven methods.
E
Eucalyptus pulp : all SENSE references (except Sense Velvet) have fibres made out of eucalyptus pulp.
Emmeci line : these are the typical box-wrapping lines used to manufacture rigid boxes.
Electrophotography : also known as xerography or « laser printing ».
F
Folding boxes : all cartons directly using cardboard without prior laminating / covering converting step.
Folding cartons : see Folding Boxes
FSC : Forest Stewardship Council. Major paper & board standard asserting that the pulp source is sustainable and monitored.
Foiling : see Hot-Stamping
Fancy paper : see Special paper.
Flocked paper (flock paper) / Flocked material : bookbinding material or paper and other materials implying a flocking process at some stage of their production.
Flocking : in the process, specific fibres cover a coated surface, through an electrostatic field.
Flatbed printing : sheets lay flat on printing table, while printing unit moves XY.
G
GC1 board : one of the board qualities we use as substrate for SENSE finishing.
H
H-UV offset : a variation of UV-offset.
HP Indigo : specific digital printing process.
Hot-stamping : usual way to apply a pattern or logo on a material. Foil is transferred through heat and pressure.
Heat-burnishing effect : similar process as hot-stamping but without foil. Suitable bookbinding material changes its colour under these conditions (like a natural leather does).
I
Indigo : see HP Indigo
Inkjet printing : specific digital printing process.
Inserts : used inside boxes to maintain items. Can be made through many ways, including vaccum-forming (thermoforming), folded board, foam…
J
K
Krekelberg : ourselves, as manufacturers of SENSE bookbinding material range !
L
Led Inkjet : specific drying option on inkjet process for faster drying.
Led UV offset : similar to UV offset but with led-curing.
Luxury packaging : we hereby include all packaging items using typical luxury codes.
Laminating : similar to gluing when using sheets or rolls.
M
Mounting boards / Mat boards / Mount boards : frame component
MOQ : Minimum order Quantity
Memobook : see notebooks.
N
Nubuck : specific leather-like surface.
Notebook : under this term we gather all stationery items such as memobooks, journals, scrapbooks, sketch books…
Nylon : see polyamide.
O
Offset : traditional printing process.
Oeko Tex : standard about pigments, asserting the ones used are not harmful.
P
Presentation boxes : see Rigid boxes.
PS : stands for Polystyren, commonly used as substrate for inserts (inside boxes) made thanks to vacuum-forming process.
POS / POP items : Point of Sales / Point of Purchase items, i.e. shop displays.
Pantone matching (PMS) : common colour reference used to match a specific colour.
Polyamide : Sense Velvet's fibres are Polyamide (also called Nylon).
Q
R
Rigid Boxes : it includes all boxes made of grey board (chipboard) using bookbinding material or fine papers, as opposed to folding boxes which are made out of a thinner cardboard directly.
REACH : European standard about allowed and forbidden chemicals.
S
SBS board : one of the cardboard qualities used for SENSE. One of the most stable media. Stands for Solid Bleached Sulphate.
Scrapbooking : making creative albums as a leisure
Screen-printing : specific traditional printing method
Suede : specific surface reminding soft leather
Set-up box : A stiff paperboard box in 3D construction, usually overwrapped with covering material or paper, and delivered « set-up » ready to use.
Stationery : we gather under this term all book-shape items (notebooks, diaries, journals), folders and binders.
Swiss Q Print : well-known brand of flatbed printers.
Special paper : any unusual or creative paper.
T
Thermoforming (thermo) : see vacuum-forming.
Tarnishing (of metals) : such as silver, stainless steel, gold. Chloride grade of Sense being extremely low, it does not tarnish metals.
U
UV drying : inks get dry through UV lamps (instead of usual infrared). It implies using suitable inks.
UV offset : offset printing with UV drying system.
UV screen-printing : screen-printing with UV drying system.
UV inkjet : inkjet printing with UV drying system.
V
Vac trays : see vacuum-forming.
Vacuum-forming : industrial way of making inserts or displays. when thermoplastic (such as PS) is hot it takes the shape of the mould thanks to vacuum.
Velvet paper / Velour paper : velvet surface thanks to flocking process.
W
Wrapped boxes : see covered boxes
X
Xerography : see Electrophotography.
Y
Z