Book binding cloth with a thermo effect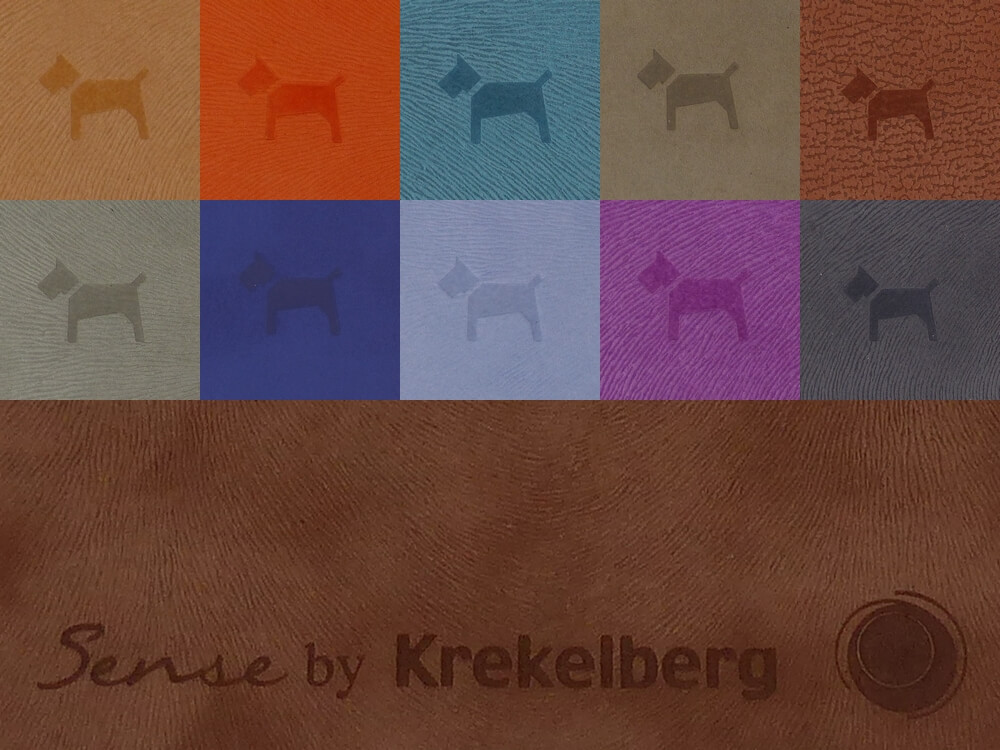 Some of Sense colours become thermo book binding cloth on P100 (100gsm paper), i.e. they are thermo-reactive. Reaching this thermo effect is as simple as hot-stamping but without foil. It is also commonly called « heat-burnishing » or « heat-reactive ».
Machine settings :
Settings to take advantage of a thermo book binding cloth depend a lot on the kind of foiling machine being used. Usually, an ideal setting is : temperature of 130 to 160°C / medium to strong pressure (depending on your machine, whether or not it allows longer pressing time setting).
Thermo effect on SENSE Cuir
Most medium or dark colours show a heat-burnishing effect on Sense Cuir, close to the result you would reach with a genuine leather.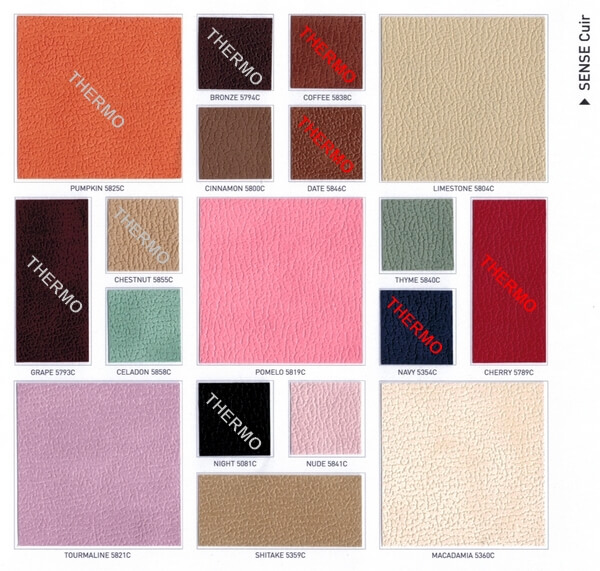 THERMO : strong effect
THERMO : medium effect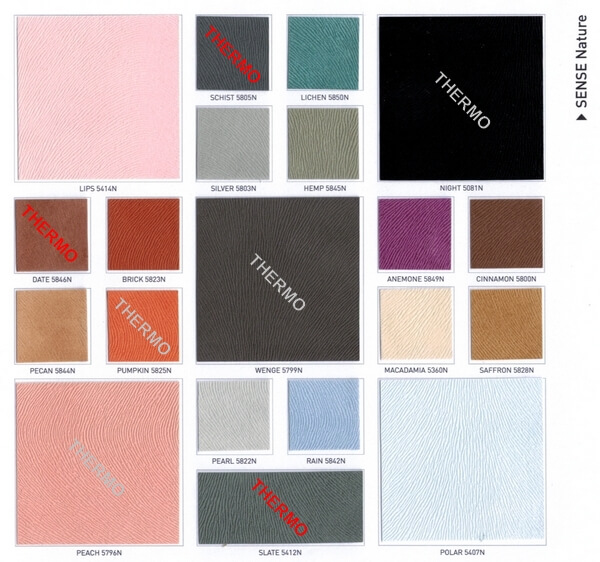 A thermo book binding cloth named SENSE Nature
Some Nature colours show a strong heat-burnishing effect. Others are less, but still generate colour changes.


Blind embossing on Sense book binding cloth
Please keep in mind non-thermo colours still show a contrast when embossing, low thermo-effect or blind-embossed effect at least.
SENSE Plain
Colours with heat-burnisging effect are quite many :